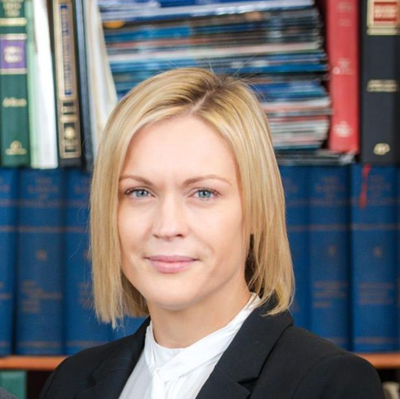 Yvonne Francis B Corp Law, LLB, LLM (Public Law), Dip. Family Law -Partner
Yvonne Francis is a native of Galway City and has been with Emerson and Conway Solicitors since 2002, having previously trained with MacDermot & Allen Solicitors of Galway. Yvonne qualified with Bachelor of Corporate Law and LLB Degrees from NUI Galway and qualified as a Solicitor through the incorporated Law Society of Ireland in 2002. Since qualification, Yvonne has also obtained a Diploma in Family Law from the Law Society of Ireland and a Masters of Law in Public Law at NUI Galway.
She has broad experience in all aspects of property and commercial law, including residential and commercial conveyancing, landlord and tenant matters, financing and commercial agreements. She recently lectured in Company Law at NUI Galway at undergraduate and postgraduate level.
She also advises in the area of Family Law having tutored in Family Law at NUI Galway and is a certified Collaborative Practitioner. She also deals with a variety of court work including personal injury litigation* in District, Circuit and High Courts.
Yvonne's areas of expertise include Conveyancing, Probate and Estate Management Law, Company Law, Family Law, Litigation* and Personal Injury Law*.
*in contentious business, a solicitor may not calculate fees or other charges as a percentage or proportion of any award or settlement