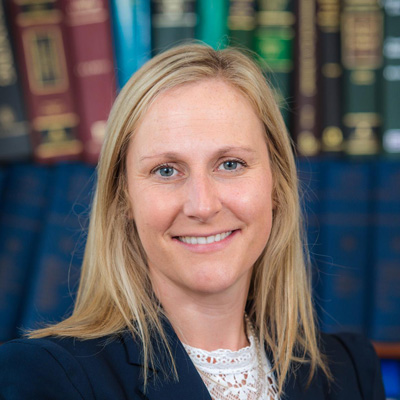 Susan Egan B Corp Law, LLB, Dip. Property Tax -Partner
Susan Egan is a native of Salthill, Galway and has been with Emerson and Conway Solicitors since 2002, having previously trained with Bolger White Egan and Flanagan Solicitors of Portlaoise. Susan qualified with Bachelor of Corporate Law and LLB Degrees from NUI Galway and qualified as a Solicitor through the incorporated Law Society of Ireland in 2002. Since qualification, Susan has also obtained a Diploma in Property Tax from the Law Society of Ireland.
She has comprehensive experience in the area of Wills and Succession Law, in pre-and post death estate planning, and both contentious and non-contentious probate matters, and associated taxes.
She also deals extensively with residential and commercial conveyancing, and can advise in relation to the sale, purchase or mortgage of property, residential and commercial tenancies and general and commercial Contracts.
Susan's area of expertise include Conveyancing, Probate and Estate Planning, Taxation, Company Law, debt collection, road traffic accidents* and Injuries Board applications*.
*in contentious business, a solicitor may not calculate fees or other charges as a percentage or proportion of any award or settlement